Skip to Content
Safe Pain Management for Pets
Have you ever wondered how pets experience pain compared to humans? Since all animals have a nervous system similar to us, accidents, injuries, and health conditions that cause us pain will do the same in our pets. The team at Parker Animal Hospital in Parker, CO have options to help you manage your pet's pain, whether it's due to recent surgery, injury, or part of the aging process. Contact us to learn more.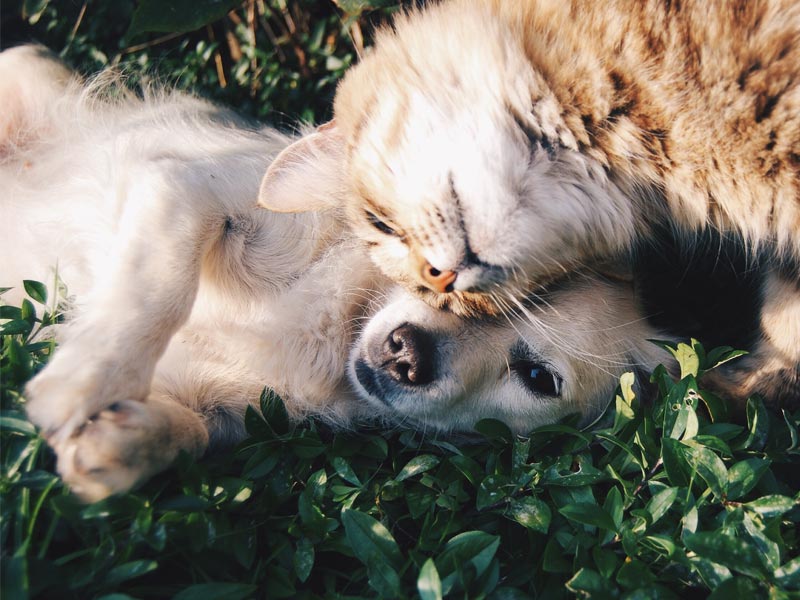 What Pain Management Options are Available for Pets?
Dogs have many options when it comes to pain management. Non-steroidal anti-inflammatories (NSAIDs) are a mainstay of practice due to their effectiveness, safety, and specific uses in surgery and trauma. There are other options as well that range from CBD to opioids and many more. Not all pain medicine needs a prescription.
Cats are a totally different animal when it comes to pain management. Due to their unique metabolism, many over-the-counter options and options discussed above are unsafe for cats to take. Don't give your cat any medication for pain at home without first consulting us.
Other possible pain management techniques we can discuss that might benefit dogs and cats include physical therapy, rest, and supplements.
Evaluating Your Pet's Pain
Understanding when your dog or cat is in pain requires paying close attention to their behavior. While they don't often show when they are injured, some common signs alert owners and veterinarians there may be an injury or illness that requires a closer look. Signs your pet may be hurting include:
Becoming anti-social or quiet
Whimpering or whining
Becoming aggressive when approached or touched
Loss of appetite
Difficulty getting up or laying down
Not wanting to go for walks
Sleeping more than usual
Ears that lay flat against their head
Difficulty or refusal to get up from lying down or climbing stairs
Signs of stiffness or limping
Find a Pain Management Routine for Your Pet
Once we determine the source of or reason for your pet's discomfort, we can make a proper pain management recommendation to help them be more comfortable as they heal or age. At Parker Animal Hospital, we always have the safety of every dog and cat and the best interests of their owners in mind when providing treatment. If you notice a change in behavior or obvious signs that your pet is struggling with an injury or some pain, contact us for an appointment.