Skip to Content
Senior Wellness Exams for Dogs and Cats
Due to breakthroughs in veterinary technology and animal healthcare practices, dogs and cats live longer today than they had previously. This is fantastic news for pet owners. However, as dogs and cats age, they experience newer and less frequently dealt with health conditions than you may have experienced with previous pets. Parker Animal Hospital offers comprehensive senior wellness services to ensure your aging dog or cat gets the attention and care they deserve. Contact us to schedule an appointment today.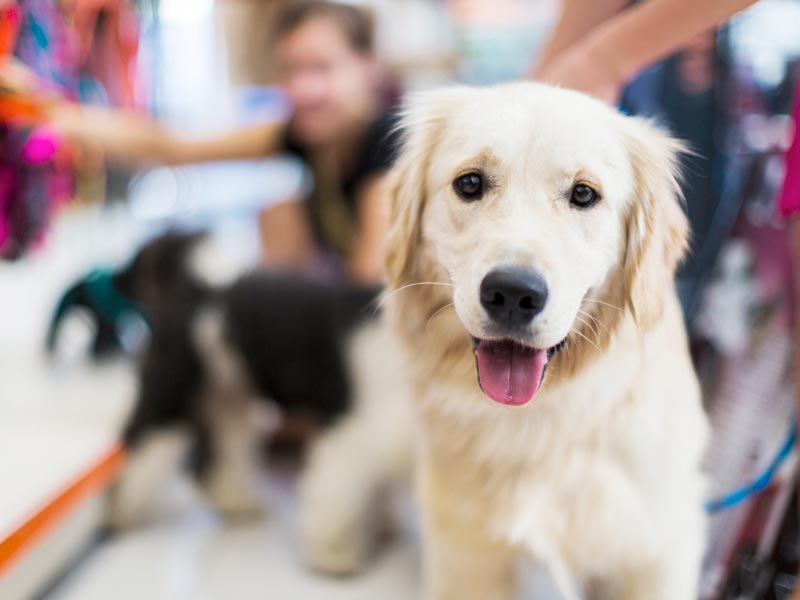 When Is My Cat or Dog Considered Senior?
Many factors determine the age of a pet, such as size and breed, but generally speaking, cats and smaller dogs are considered "senior" at about seven years old. Larger dogs tend to have shorter lifespans, so six years old is considered "senior" at that point. With a faster rate of aging, senior pets should have semi-annual wellness exams, unlike younger animals that only require annual visits. Semi-annual visits allow our vets to detect signs of health problems or disease early and provide better treatment.
The Importance of Early Detection
Other than noticeable changes in behavior, pets can't communicate with owners when they don't feel well. Loss of appetite or lethargy can be the result of a health issue that's been building for a while. Regular senior wellness visits that include exams and bloodwork will reveal health conditions and let us proactively treat concerns at earlier stages. We also recommend testing and prevention for common diseases, such as heartworm. These visits establish your pet's health baseline that we can refer to on future visits to help us understand changes in health while detecting and treating problems as they age.
Common Health Problems in Aging Pets
Pets develop similar common health problems that humans are more apt to develop as they age. Our team of veterinarians is experienced in treating senior pets with common health issues, such as:
Cancer
Heart disease
Kidney and urinary tract disease
Liver disease
Diabetes
Joint or bone disease
Senility
Weakness
Keep Your Pet Happy and Healthy
Some health conditions are unavoidable. However, keeping up with senior wellness visits at Parker Animal Hospital in Parker, CO provides us an opportunity to detect conditions as early as possible for the best treatment. Our team can discuss ways to help keep your pet happy and comfortable as they age. Knowing your pet's health can help you prepare for possible age-related health conditions enabling you to provide the extra attention they might need.